We realize that the words "lawyer" or "attorney" are often not referred to in a positive manner.  People feel nervous thinking about going to court or being sued.  But, we want you to think of those words with a positive feeling.  Attorneys aren't out to get you.  They aren't walking down the street thinking, "Gee, whose life can I ruin today?"
Attorneys are people just like you.  They have families and hobbies, coach their children's sports teams, and go on vacations.  They may have a different occupation than you, but they are just as human as you.  Another misconception you may have is that attorneys are "all about the money."  That, in fact, is not the only thing they care about, even when it comes to their court cases.  They care about justice, fairness, and upholding the law for ALL people.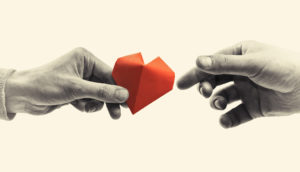 Nance Cacciatore Law is a firm made up of six attorneys who fight for their clients involved in civil law cases.  We work tirelessly on their client's cases to make sure that justice is served.  Sometimes an accident is just an accident, but sometimes there IS someone to blame and we make sure that person is held accountable and that our clients receive the appropriate compensation.
Nance Cacciatore Law has been a part of the Brevard County community for over fifty years!  We take pride in not only being a part of the community but also in contributing to our community through community service as well as donations.  We have contributed in one way or another (or multiple ways!) to at least seventy organizations!
Our personal injury attorneys contribute to the community at large by giving time or donations to local fire departments, police departments, hospitals, disaster relief efforts, and local arts programs, as well as Brevard Zoo.  We also contribute toward conservation by giving to or being a part of associations such as the Sierra Club and the Coastal Conservation Association.  Our team does this because we love Florida, Brevard County, and the Space Coast.  We care about our beautiful environment here and the animals that call this place home.
At Nance Cacciatore Law, we invest in our future…children!  We give to local sports leagues for children, local high schools, and to organizations such as the March of Dimes and Space Coast Early Intervention Center which are dedicated to the betterment of children's health and lives.  We also believe that education is an essential part of a child's life and because of this, we donate to approximately twenty high schools, colleges, and universities.
We want you to believe in us here at Nance Cacciatore Law and to know that we put our clients first.  Not only do we contribute in all the ways we mentioned above, but we also do not take a penny from our clients for attorney's fees until we have successfully gained compensation for our clients.
We hope that you can see that at Nance Law we are about much more than just money.  We care about each other, our community, and our clients.  You are not a dollar sign to us.  You are a person in need of legal representation to gain the compensation that you deserve.  If you ever find yourself in need of a personal injury attorney in Brevard County, please give us a call.  We look forward to working for you and with you!