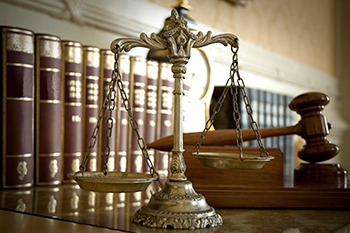 When you get a serous injury from an accident, you need a personal injury attorney to help you get the compensation you deserve. Although there is no amount of money that can replace what you lost in an accident, a good compensation will certainly help you have an easy time as you strive to cope with the injury. After an injury, emotions usually run very deep.
At this state, it is impossible to speak for yourself objectively. A personal injury attorney will guide you through your case and speak on your behalf to help you get the best possible compensation.
However, you should not just go for the first Titusville Fl personal injury attorney that comes your way. If you want to get the best compensation, you have to look for the right personal injury attorney. The following points mayb guide you as you seek to find the right attorney:
Know What You Are Looking For
There are certain traits that are common in quality lawyers. These are the traits that you should keenly look for when you want to find the best personal injury attorney. The right attorney should be competent, responsive, accessible, attentive, proactive and attentive. He/she should be able to outline the process that you should expect to go through and explain legal terms in ways that you can understand.
The term personal injury attorney is an umbrella term referring to attorneys with different specialties and experience. Some personal injury attorneys specialize in hit and run accidents, others in motorcycle accidents, some in industrial accidents etc.
You have to find an attorney that specializes in the type of accident you were involved in. How many cases that are similar to yours has he/she dealt with successfully before? You have a better chance of getting a good compensation when your attorney is experienced.
Know What To Avoid
There are certain things that should make you raise a red flag when you want to find the right personal injury attorney. Walk away from attorneys who give you compensation guarantees that seem unrealistic, ignore your calls, seem over-aggressive, fail to pay court bills or those who neglect to explain court proceeding or any other important information to you. An attorney who does any of these things does not have your interest at heart.
Check The Background Of An Attorney Or A Law Firm
Conduct a bit of research on the personal injury attorney or law firm that you have in mind. Luckily, there is a comprehensive database where all complaints about attorneys are kept by state bar associations. Therefore, it won't be hard to find information about a given attorney. You can also attend court sessions to see the attorneys you are considering in action.
Take Advantage Of Free Consultations
Most personal injury attorneys offer free consultation. When you go for consultations, take advantage of the time to interview the attorney or ask questions specific to you case to gauge whether the attorney is fit to represent you. Based on the answers you get, you will be able to tell which attorney is a good fit for your case.
If you have been a victim of a car accident injury in Melbourne or Titusville, contact the board certified experts at Nance Cacciatore for a free consultation.