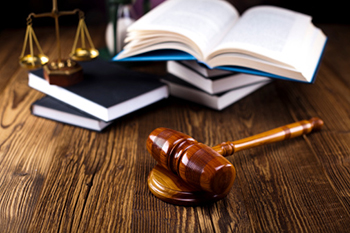 Personal injury lawyers are necessary when you are injured in an accident that wasn't your fault, and are looking to recover maximum compensation. You need to take the necessary protcols to ensure you are hiring the right firm for the job.
Although it is possible to get a fair settlement on your own, insurance companies tend to take advantage of victims of accidents who don't hire personal injury attorneys. Personal injury lawyers attract many other benefits.
If you are on the fence about hiring a Melbourne Fl personal injury lawyer, consider the following points.
Assistance In Recovery From Any Type Of Personal Injury
This is one of the main reasons for hiring a personal injury attorney. Personal injury lawyers can handle all types of accidents ranging from auto accidents, trucking accidents, motorcycle accidents, drunk driving accidents to even medical malpractice and negligence accidents. It is possible to get a personal injury lawyer who specializes in any of the above accidents and more. You shouldn't therefore launch a personal injury claim on your own because you think your case is unique.
They Care About Your Interests
Unlike other lawyers, personal injury lawyers tend to care more about their clients interests because they take cases on a contingency basis. This simply means that they get paid only if they win a case. To become a personal injury lawyer, you must therefore be passionate about helping people because it is easier to make money as a lawyer in other areas of specialization. You shouldn't worry about being exploited since your personal injury lawyer gets paid when they win a case and the settlement amount is paid.
They Accumulate The Necessary Information Needed To Prove Your Case
The success of a personal injury case lies solely in the evidence collected. It is important to note that personal injury lawyers are more suited to collect evidence in personal injury cases than the victims themselves for obvious reasons i.e. they know what stands in courts as evidence. Personal injury attorneys therefore make evidence gathering easier and comprehensive helping you establish a concrete account of your injury.
Some of the vital information personal injury lawyers come up with on behalf of their clients include; the immediate and continued costs arising from your injury, the exact conditions that caused your accident, the psychological effect of the accident on you and your family, the effect of your injury on workplace performance/attendance, auto accident damages and repair costs. In most cases, you can't be able to gather/come up with such information to the exact requirements of courts. This is where a personal injury attorney comes in handy.
Extensive Experience May Lead To Higher Settlements
This is another important reason for hiring a personal injury lawyer. If you want to increase your chances of getting the best settlement, you must consider hiring a personal injury lawyer because the lawyer has all the expertise needed to navigate the legal system effectively to get favourable outcomes. As mentioned above, the outcome of most personal injury lawyers is dictated by a victim's ability to prove their case. Experienced personal injury lawyers have what it takes to get you the highest settlement possible.
The aforementioned information highlights the importance of hiring a personal injury lawyer. Leave it to the experienced professionals at Nance Cacciatore to represent you in a court of law. We have a proven track record — view our past Verdicts and Settlements.