At Nance Cacciatore Law of Melbourne, FL, our personal injury lawyers have served Brevard County since 1963.  We know that choosing to place an aging loved one in a nursing home is one of the most difficult decisions you may face.  You may have family members opposing the idea, making it even more challenging.  However, sometimes it is the best or only option.  Family members work or have others they are caring for, such as small children.  It is not always possible to care for an elderly loved one with the amount of time it takes, as well as the level of medical care required.  We all want to do right by our loved ones.  Nursing homes can be an excellent option.
Ways to Ensure Your Elderly Loved One is Receiving Proper Care
There are nursing homes that are truly superb with excellent, caring staff that treat your family member like a member of their own family.  But, you can not be there 24/7 which is why you placed them in a nursing home in the first place.  Unfortunately, it is during the time that you are not there that neglect or mistreatment may take place.  We are certainly not saying that this is usually the case, only that it does occasionally happen.  We are also saying that this is NEVER, under any circumstances, acceptable!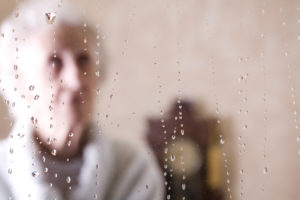 Taking care of those who cannot take care of themselves is a calling of the highest order.  It takes patience, kindness, and compassion.  Unfortunately, there are those who merely look at it as a job.  And, if it is not a job that they love, then they may not do it well or properly.  While your loved one may not be abused, in the traditional sense of the word, in their nursing home, improper care is absolutely a form of abuse and is not to be tolerated.
Communicate With Them Privately and Ask Questions
Be sure to speak to your loved one when there are no employees (maintenance workers, etc.) or staff members (nurses, etc.) in the room.  Your loved one needs to be able to express himself or herself freely without fear of reprisal.  If your loved one has difficulty speaking, ask specific yes or no questions to inquire about their care.  Check your loved ones for signs of neglect, particularly if they cannot communicate well.
Check for Physical Signs of Abuse or Neglect
Make sure their nails are trimmed, their hair is clean, they are free from body odor, their teeth have been brushed, and their clothes or hospital gown is fresh.  Also, check their skin for any type of wounds, bruises, or bed sores.  If you think that your loved one is not getting the proper care, act immediately.  Always trust your gut.
Know When to Call a Lawyer
If your loved one has been mistreated in any way, please call us right away at Nance Cacciatore Law!  We want to represent your loved one so that they can get the compensation they deserve.  Your senior loved one has lived a full life and their latter years should not be spent being mistreated!  It is time for them to rest and be treated with respect and kindness.  We take negligence and neglect cases very seriously.
Oftentimes these cases will be settled out of court because the nursing homes don't want the negative publicity.  Additionally, if the evidence is compelling, they know they won't win a jury trial.  We have won many such cases for our clients, some for amounts we cannot disclose.  However, one such case, which sadly led to an untimely death, was settled by one of our personal injury attorneys, Chip Barger, for $1,875,000.
You don't take your loved one's care lightly, and we won't take their mistreatment lightly either.  If you suspect anything is amiss at all, please contact our reputable law firm immediately.  We do not accept any fees unless we win the case, so please don't let a fear of legal fees prevent you from calling us today!  We are located in Melbourne in Brevard County and our personal injury attorneys specialize in everything from wrongful death cases to car crash law, boat accidents, motorcycle accidents and more.  We want to help you and your loved one receive their deserved compensation.  We look forward to serving you