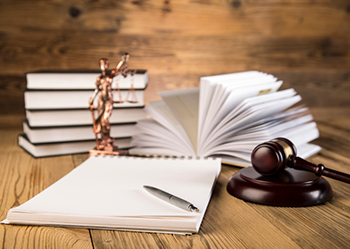 Florida has enacted new texting and driving laws that are designed to cut back on the number of injuries and deaths resulting from accidents caused by distracted driving.
The AAA Foundation for Traffic Safety did a survey in 2012 that found that two out of three drivers said that they have read a text or email while operating a motor vehicle.
Over 4,500 accidents in 2013 occurred because drivers were distracted by their cell phones in Florida. At least 255 of these accidents were caused directly by texting.
Law enforcement officials say that the likely number of accidents caused by texting is much higher than that official figure. Contact your Titusville personal injury attorney to learn more about this new law.
Light Fines For Violating Texting While Driving
Florida's SB 52 legislation and new law has it joining many other states that have successfully passed legislation that prohibits texting while driving a motor vehicle. However, drivers must be pulled over for a different alleged traffic violations before they can be issued a ticket for texting while driving. The bill was signed into effect by Governor Scott at Alonzo and Tracy Mourning High School located in North Miami.
There are still people who are critical of the law's ability to truly change behaviors of texting and driving. Concerns from residents are mainly about the light limitations and consequences imposed for those who do break the law. A $30 fine is considered too weak to have much of an effect on offenders and needs to be considered as a primary offense with larger fines to further discourage the risky behavior.
Texting While Driving A Secondary Offense
The bill has been called a let down by Irving Slosberg, a Boca Raton State Representative. The legislation for the bill considers the act of texting while driving a secondary offense. Cell phone records cannot be confiscated unless someone is killed or seriously injured. The bill does not include texting at red lights or in traffic jams as an offense, either.
The law partially bans use of cell phones because users can also talk on their cell phones while driving without breaking the new law. The offense only applies to hands on cell phone use such as texting or sending emails. Checking maps on a cell phone or using voice commands and checking texts that contain addresses are all legal. In other words, only texting while driving has been made illegal. Most of the other methods and reasons for cell phone use are considered fair game.
Consequences For Texting While Driving
The first offense for texting while driving gets drivers a $30 fine in addition to their court fees. For a second offense of texting while driving, the fine is doubled to $60 and again the offender must pay their court fees. If an individual gets into an accident due to their texting while operating a motor vehicle and a serious injury or death happens as a result, then the police officer can confiscate their phone and review it for evidence that they were texting or emailing while driving. If the individual was texting or emailing, then the individual will likely be liable for the accident's cause.
Legal Representation
If you have been injured as a result of texting while driving from another individual, it's imperative to get quality legal representation.
If you have been a victim of a car accident injury in Melbourne or Titusville, contact the board certified experts at Nance Cacciatore for a free consultation.