Nance Cacciatore's legal team, serving Titusville and Melbourne in Brevard County, is comprised of established legal assistants, investigators, and attorneys. We are ready to assist you in the event of a personal injury, medical malpractice claim, automobile accident, truck accident, motorcycle accident, or wrongful death case. Our dedicated team will spend the time to answer your questions, discuss your options, and come up with a case-specific, effective strategy with an emphasis on one-on-one attorney-client interaction. We are used to handling such cases and can provide calm in the midst of crisis. So, what should you do if you unwittingly find yourself in an automobile accident?
2017 General Statistics
According to the 2017 Florida Traffic Crash Statistics Summary published by the Florida Department of Motor Vehicles, general statistics were listed as: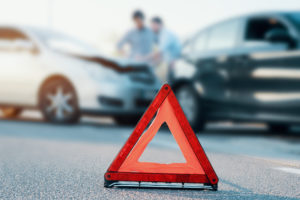 Total Crashes: 402,385                                                              Fatalities: 3,116
Driver's Involved: 686,590                                          Injury Crashes: 166,612
Average Crashes per Day: 1,098                                           Injuries: 254,310
Fatal Crashes: 2,924                            Incapacitating Injury Crashes: 16,574
Incapacitating Injuries: 20,380                  Property Damage Only: 232,841
With such staggering statistics, it is imperative to know what do if you are involved in an accident on a Florida roadway. It is good to go over this info preventatively because it is often such a stressful and frightening time during the aftermath of an accident. It can be a time when you are acting out of fear, injury, and adrenaline. Here are some things to take into consideration if you are ever in an accident so you can appropriately handle the situation:
What to do if you're in an accident
If it is at all possible, move to a safe area.
Stop your vehicle, take a second to regroup/assess, and get out of your automobile.
Check on the other people involved and CALL 911 if anyone is injured.
Notify the police department to document an accident report.
Gather info and document the scene… take pictures with your cell phone of damage to the vehicles Be sure to get the following:

Names of the driver(s) and passenger(s)
License plate number
Vehicle make and model
Eyewitness info/contact info
Location of accident
Card with reporting officer's info
That sure is a lot of information to digest and remember! There are many ways to avoid and an accident but remember you are legally obligated to stop if you are involved in one. There are also many important steps to take once you are on the scene as outlined above. An accident can ruin your whole day, not to mention having to deal with possible injuries, traffic citations, liability issues, and damage to your vehicle. If you find yourself injured in a truck, automobile, or motorcycle accident, be sure to contact our office promptly! At Nance Cacciatore, Melbourne Florida's experienced personal injury attorneys, we have the credentials and roots to successfully serve you. Drive safely!